We help brands to become more efficient & engaging
Like the digital landscape we operate within, Aidia cultivates a culture of disruptive expertise as a full service digital agency. Based on the company decision to diversify, we have a team of consultants in Singapore, with satellite offices in Sri Lanka, Thailand, and Indonesia. We aim to deliver inimitable campaigns by designing accessible digital communication tools to revolutionise the core operations of businesses. In addition to digital marketing services, we also specialise in technological solutions through our IT services. Our digital services include bespoke design and development of Point-of-Sale (POS) systems, Enterprise Resource Planning (ERP), Mobile Apps and Websites. Our campaigns are facilitated by a team of passionate pioneers with over seven years of marketing and digital communications experience. We envision solutions to pre-empt global consumer trends, ensuring that our esteemed clients are positioned at the forefront.
Purpose
To simplify existing digital products by reworking their base functions in order to enhance their efficiency, usability, and productivity; to offer leading-edge campaigns to map the union between technology and the world; to strive towards interactive systems that take care of work for our clients.
Vision & Mission
"Digital by default" Aidia operates at the digital frontier of creative client solutions
Core Values
Innovative: We believe in constant innovation to inspire innovative ideas.
Teamwork: Every bit of teamwork makes the big dream work.
Creativity: We cultivate a culture of creativity, not normality.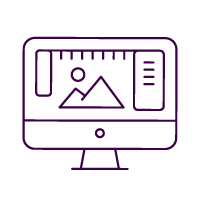 Website Design
With new websites produced each day, we understand that building a successful website goes further than the initial sketch and web development. We create impactful online identities through a combination of stellar web designs, compelling content, and highly functional web strategies, all customised to the brand's story.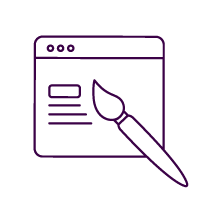 Digital Marketing
We are committed to providing complete technology solutions with purpose-driven ideation for measurable Internet marketing campaigns. Our strategic roadmapping for brands include Search Engine Optimisation (SEO), Search Engine Marketing (SEM), social media marketing, and Public Relations accounts.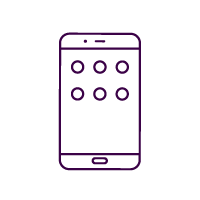 Mobile Apps
The evolution of mobile app development in Singapore and worldwide delineates a personalised, modern interactivity between brands and consumers. Beyond adapting our products to showcase responsive designs fitted for both iOS and Android app platforms, we capitalise on the full spectrum of mobile device features to integrate and/or upgrade existing business systems.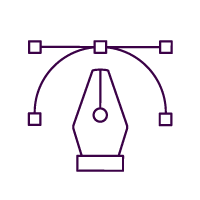 ERP Software
The ERP software represents a flexible yet ergonomic approach to enhance company assets and customer relationship management (CRM). The enterprise resource planning software can be adapted to a myriad of platforms, ensuring that the functions remain relevant to each sector while maintaining consistency and accuracy. Modular, scalable, and accessible through real-time data reports, the software can be used for a myriad of functions:
Accounting Management:
Sales Process Module: Manage invoices, process orders and delivery orders
Finance Module: Record and calculate total sales, total expenses and generate financial statements
Payroll software
Customer Relationship Management:
Manage customer data
Keep track on customer spending or other relevant information
Seek out potential clients
Follow up on reminders
Client's remarks/feedback
Human Resource Management:
Employees data management: Manage employee details, particulars, salary, leave and MC entitlement, foreign worker pass validity
Timesheet management: Able to link up with a biometric scanner for calculation of salary
Payroll Management
Leave Management: Admin can have a platform for input or an interface for employees to login and apply for leave themselves which would be sent in for approval by HR
Inventory/Warehouse Management:
Management of your stock: Collation of product data
Monitoring of stock: About to check product availability, product expiry and batch information, FIFO
Supply Chain Management
Management of logistics, parcel scan in and process airway bills
Learning Management
Management of teachers, students, schedules and real-time supervision of classes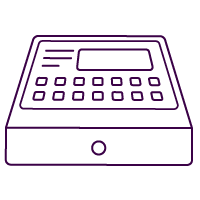 POS System
Our MITOPOS System is an Android and cloud-based automation software that performs at enterprise-grade scale and reliability. More than a refined transactional system optimised for consumer data aggregation, loyalty programs, and cash register functions.
Comprehensive product and sales transaction system
Detailed Inventory Management
Intelligent Analytics for buyer behaviour
Main admin management with access to sales reports
Employee and User Access Management
Dynamic Display with Custom Imagery
Configure and control every aspect of a brick-and-mortar retail store at your fingertips
Module Integration:
Warehouse Integration with Inventory management
Intelligent analytics for buyer behaviour
Customer Relationship Management to boost customer loyalty
Dynamic Display with custom imagery
Sustain and serve up a wide variety of restaurant and hospitality concepts
Module Integration:
Integrated ordering system with kitchen display system
Mobile ordering system
Ingredient level inventory
Comprehensive billing system that allows customers to split payment or hold payments
Augment and administer customer appointments and feedback
Module Integration:
Package system with top up and deposit options
Customer database for client profile record management
HR Management to monitor employee activity, manage schedules and commission
Quick Service
(MITOPOS Go)
Fuss-free and flexible implementation for fast inception
Module Integration:
Straightforward ordering system with precise product and pricing listing
Customer Relationship Management (CRM) rewards program with rewards
Dynamic display to engage customers
Intelligent analytics for buyer behaviour